I finally traveled out of Incheon Songdo and visited Seoul and Busan. I had no choice since my son was visiting from Utah with his girlfriend. Even with the limited time, we were able to visit some of most famed sites.
Seoul
Gyeongbokgung Palace: Foreigners get a fairly good discount; the ticketing staff only asks how many tickets are needed; when I read the entry fee listing, it had big discount for the foreigners. So, you must mention that you are foreigner.
Changing of guards ceremony: At the time of purchasing entry tickets, make sure you ask what time the ceremony is; when we visited, it was at 2pm daily.
You can rent the Korean traditional costume (Hanbok) by the hour and stroll the palace (this activity is very popular and well-liked by the tourists); these two couples are from Hong Kong and Phillipines, having a honeymoon vacation. I sat in shade and enjoyed watching men, women and childeren of all ages wear the Hanbok, with hair/head accessories matching their costumes.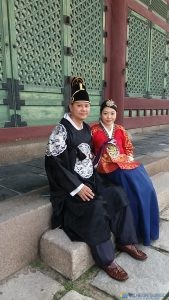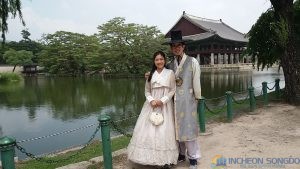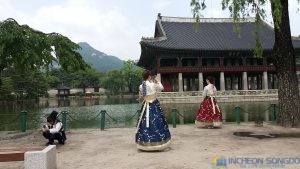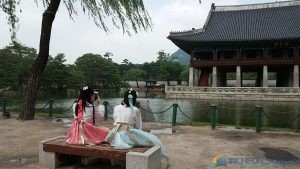 National Palace Museum of Korea: There are three floors of amazing and beautiful history of S. Korea.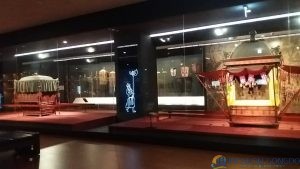 I finally got to visit the statue of my favorite historical figure, Admiral Yi Sun-Sin (a famed Korean naval commander in the Joseon Dynasty). It's located in middle of very wide median, in front of Gyeongbokgung Palace