Incheon Songdo is a smart city built on 1,500 acres of land fill along the neighboring city of Incheon Yellow Sea waterfront. It is connected by five beautiful bridges to city of Incheon. In addition, there is the majestic Incheondaegyuo Bridge. As the longest bridge in South Korea, it provides direct transportation from Songdo to Incheon International Airport (about 30-60minute car ride; it now has two terminals). As a part of the Incheon Free Economic Zone (IFEZ), Incheon Songdo incorporates up-to-date technology and environment-friendly living for the residents and visitors.
I hope this website will introduce and entice you to come and visit. Hopefully you'll keep Incheon Songdo in your heart forever. 
2023: Finally, all covid restrictions are lifted! Spring rain has washed away cherry blossom petals and the summer awaits. The weekends are booming with visitors from nearby cities, and more and more foreigners are seen as I bike around Songdo freely without a mask.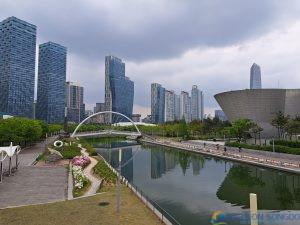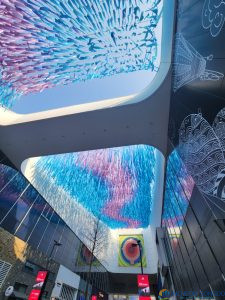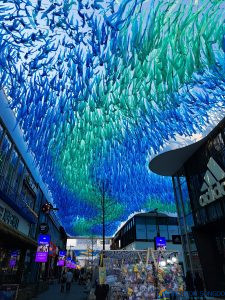 View of 2022 Incheon Songdo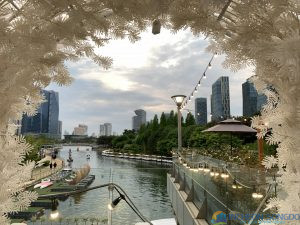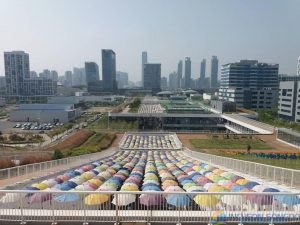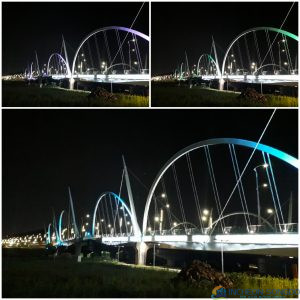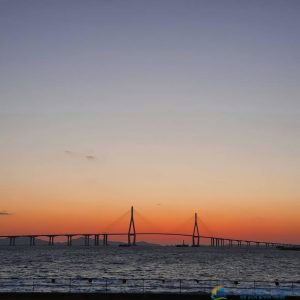 Views of 2020 Incheon Songdo: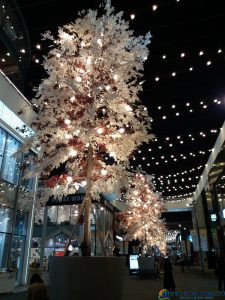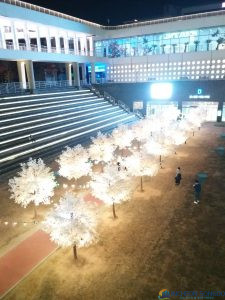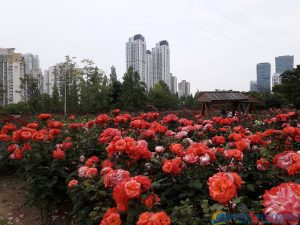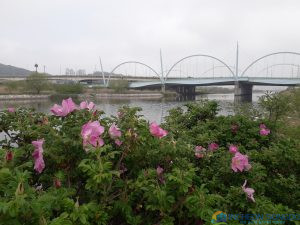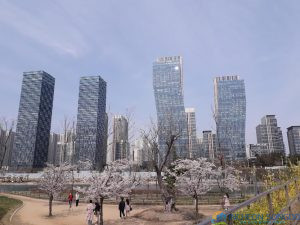 Winter 2019: Incheon Songdo is well known for its biting coldness and extreme windy condition; but, don't let that stop you from visiting; come and enjoy the entertainments and foods at Triple Street, Hyundai Outlets and hundreds of cafes and eateries all over the city.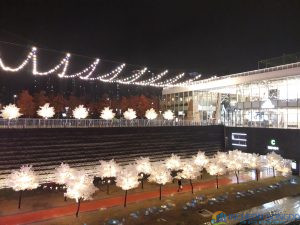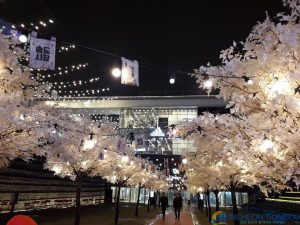 Fall is here! Love strolling the Central Park in cool crisp weather. Looking forwards to autumn color changes and food carts that'll pop up only during cold weather seasons, selling roasted chestnuts, piping hot buns filled wtih meat or kimchi.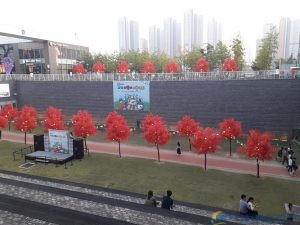 Summer is past but the hugely popular Pentaport Rock Concert still lingers in my mind, especially since I got to see one of my son's favorite band, Two Door Cinema Club. Looking forwards to year 2020 summer fests and concerts!