Incheon Songdo is a smart city built on 1,500 acres of land fill along the neighboring city of Incheon Yellow Sea waterfront. After living in Incheon Songdo for two years, I'm still in love with the city.
Incheon Songdo is connected by four beautiful bridges to city of Incheon. In addition, there is the majestic Incheondaegyuo Bridge. As the longest bridge in South Korea, it provides direct transportation from Songdo to Incheon International Airport (about 30-minute car ride). As a part of the Incheon Free Economic Zone (IFEZ), Incheon Songdo incooporates up-to-date technology and environmental-friendly living for the residents and visitors.
I hope this website will introduce and entice you to come and visit Songdo Incheon. Hopefully you'll keep Incheon Songdo in your heart forever.
Spring is almost here!
Come shop, eat and play at Triple Street of Incheon Songdo!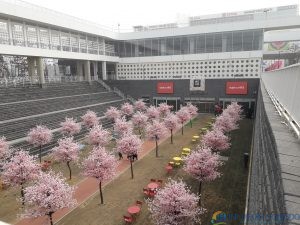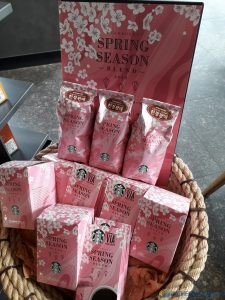 Starbucks is immensely popular in S. Korea; cherry blossom packaging greets the upcoming spring season.