I was running low on my diabetic meds and I got referred to the Plus Hospital. The staff were friendly and knowledgeable. I didn't have medical insurance at the time, but I was relieved to be charged only quarter of what I would have paid in US.
Plus Hospital: Established since 2009, it has entrusted patrons for all type of medical needs: Emergency, MRI, CT, internal medicine, pediatric, dermatology, physical therapy, dentistry, pharmacy, inpatient and outpatient surgery, medical laboratory, etc. Whether you need an annual physical or a medical care from simple cold to diabetic consultation, you need to start at the 6th floor and register. Take a number from the front desk, just across from the elevator, and wait to be called. You'll get registered and be instructed where to go next.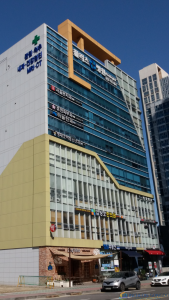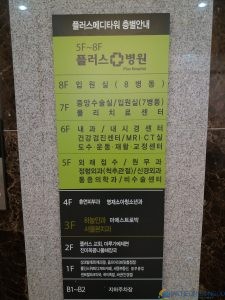 Healthone Pharmacy: This pharmacy is located across from Plus Hospital's south entrance and the one that I frequent; the pharmacist is very personable and knowledgeable. If you need prescriptive meds to be refilled, just like in US, you'll need a doctor's prescription order.