I truly believe the Central Park is the heartbeat of Songdo Incheon. Whether it's jogging at dawn briskly or strolling leisurely at night, I can't go a day without spending a part of my day at the Central Park. The Central Park is an eco-friendly park, running along a man-made seawater stream. I was most impressed with the mesmerizing high-rises surrounding the park and arfully crafted landscaping/artifacts in themed gardens.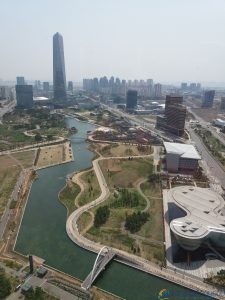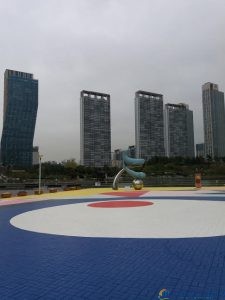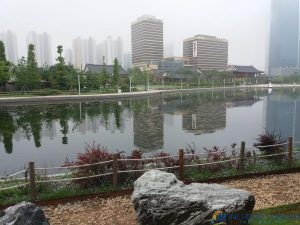 There are four poignant bridges connecting north and south paths separated by the stream. Be sure to take pictures from each bridge to take in different views of the park.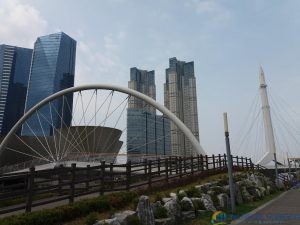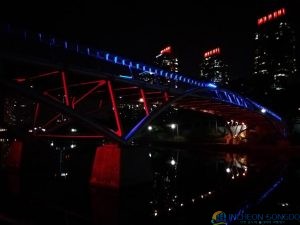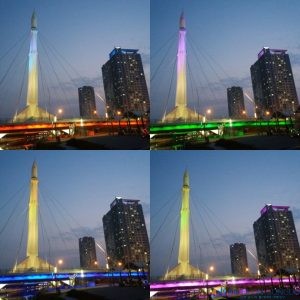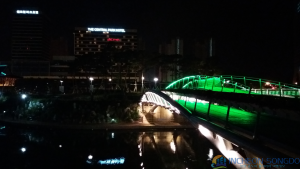 Rent a bike from East Boathouse and circle the entire Central Park.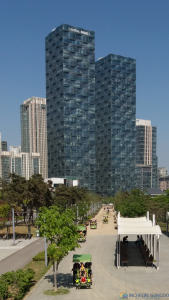 A paddle-boat, motor boat, canoe or kayak? Pick one and attempt to reach the Rabbit Island.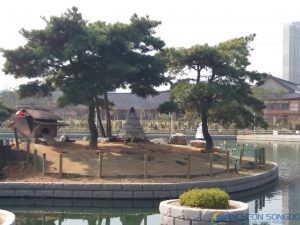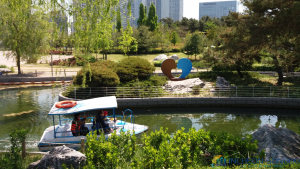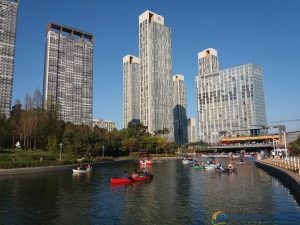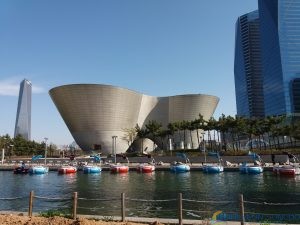 The water-ride from East Boathouse at night is pretty and playful.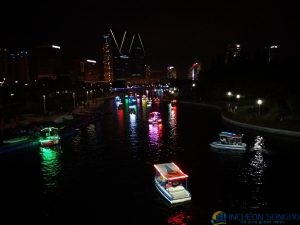 A water-taxi ride from West Boathouse.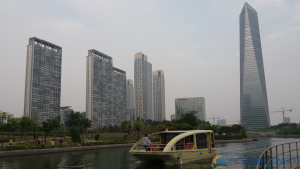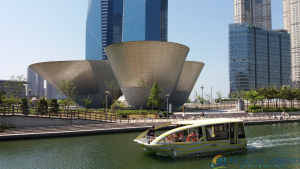 Walk through the Deer Park, located in middle of the Central Park.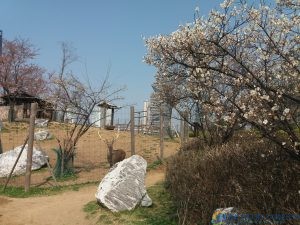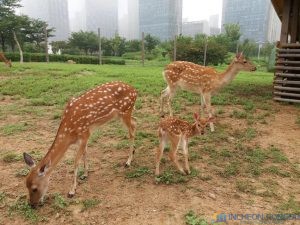 Take a break in one of many pagodas.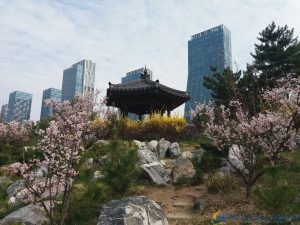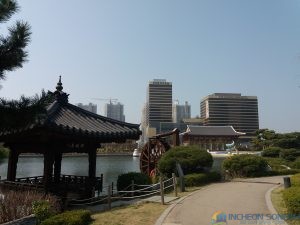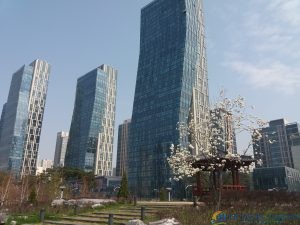 A band performing blues and jazz; they were quite good! The South Koreans do not groove to such tunes in public, so it was hard to listen without swaying to the tunes as I would have in my hometown of jazz, Chicago. The Central Park hosts many concerts and fairs throughout the year (search for events in the calendar; check out the Annual Events post).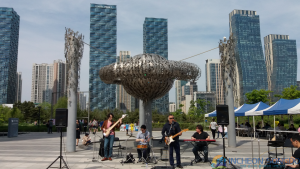 The Good Market (a flea market), where the vendors sign-up to have a booth and sell their belongings (mostly gently used clothes and shoes), occurs twice a year (May and October); in order to be a vendor, you have to sign up via Facebook; the food trucks appear to be an expected presence in all fairs.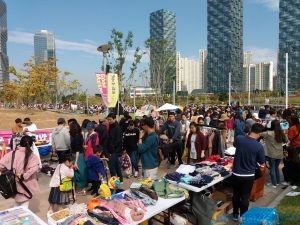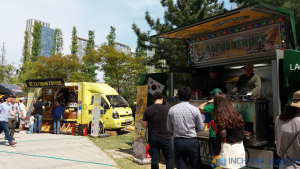 There are numerous photo zones all over the park. Here's one that I found cute, located at the East Boathouse: DoeGaeBe (an immensely popular soap opera-hit in Korea) photo-booth.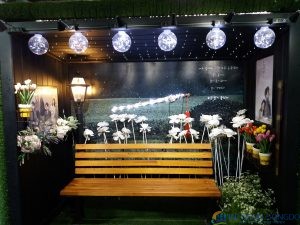 At a right timing of visit, you might catch a Korean dance performance on this colorful platform.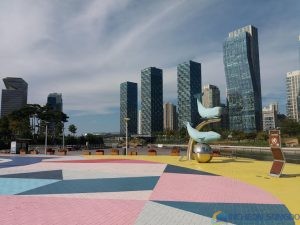 I love every one of these whimsical art statues!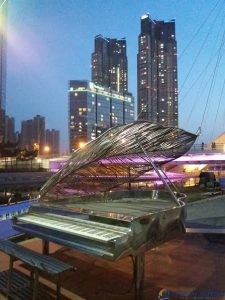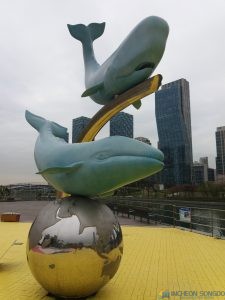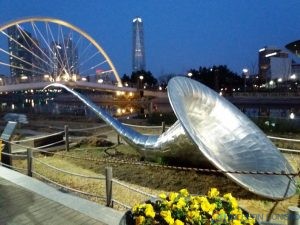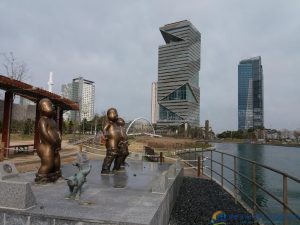 Ah…spring! I finally got to experience much-anticipated cherry blossoms celebration in South Korea. The snowing of white petals by famed Songdo wind will surely be remembered forever.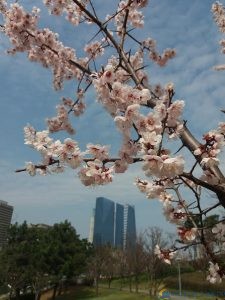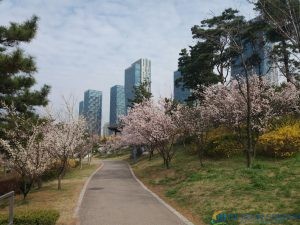 On one of my daily stroll, I found this large screen ablaze with focal points of the Central Park as the sun was setting. What I just thought was a vast steel sculpture, it turned out to be a large screen with LED lighting; it's called the Media Wall; it runs 8 images of the Central Park from 6PM-9PM seasonally. I was in awe by the beauty of it!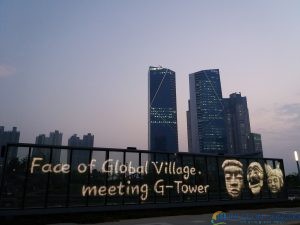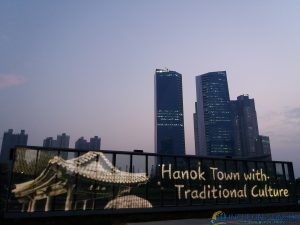 Stay a little longer and take in Songdo's absolutely beautiful night-view.