Hyundai Premium Outlets:
11/05/2019: With fall comes the sidewalk sales (on weekends only) and baked goods that's only sold when the weather is cooler. Come check out Hyundai Premium Outlets, there's something for all ages to enjoy.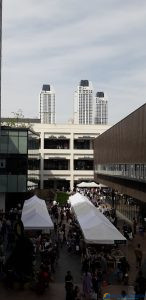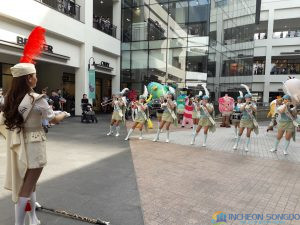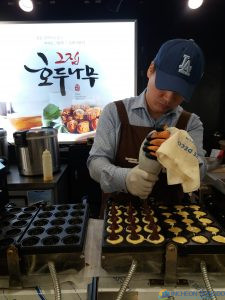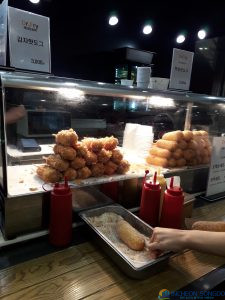 Koreans welcome fall and winter season with the must-have walnut donut filled w/ sweet bean paste and the steaming hot-buns filled w/ meat, kimchi or sweet beans. A strange taste: Corn-dog with sugar coating. I find it odd but Koreans love sweet/salt combination. The walnut donut and corn-dog stations are at the central sidewalk area of Hyundai Outlet. Hot buns and other foods-on-the-go fall/winter treats can be found in the basement level food court of Hyundai outlet.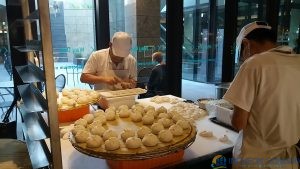 Your need for brand names will surely be satisfied here with over 300 brands presented. You'll also satisfy your appetite in numerous cafes and pubs set in European style settings. As always, the entire family experience is the focus: Enjoy the water fountain playground and choo-choo train ride; the top floor has vast resting and play areas, along with a lovely carousal!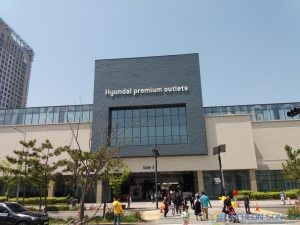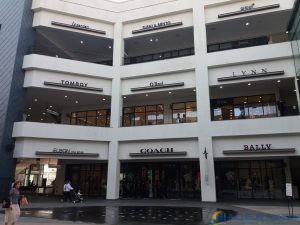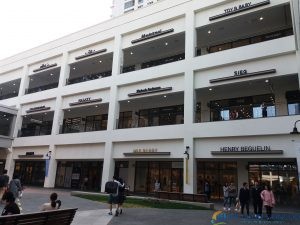 Dancing water fountain and choo-choo train ride; European cafes and sitting areas.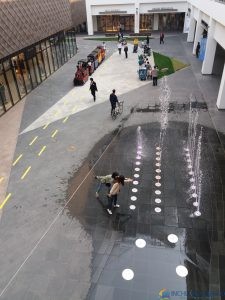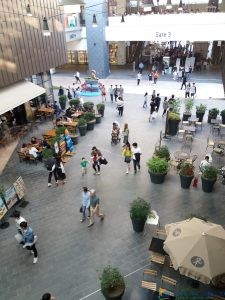 2017 Spring fad: Koreans love bling-bling and glitters.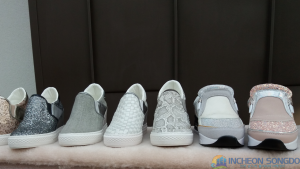 Food trucks on weekends and holidays.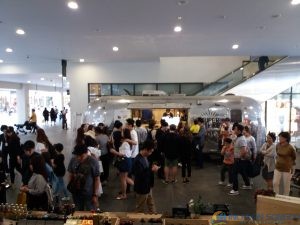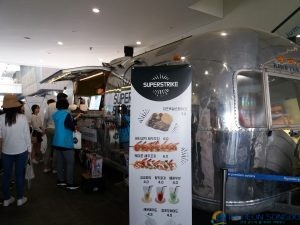 Customer Service Center: Quench your thirst; sanitize your hands; sanitize baby carriage/carts; claim tax free receipts (if you purchase over 30,000 Won in total receipts per day at Hyundai Outlets, claim your tax free receipts and get a refund of tax at the airport at your departure in the airport; the claim is for ONLY of the purchases done within 3 months of your departure from Korea). Make sure you visit the customer service center after shopping and claim the refund ON THE DAY of purchase with all the receipts.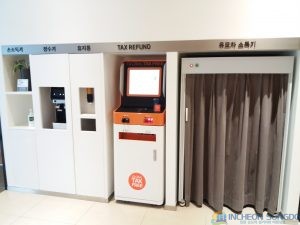 Pose pretty at the garden photo zone on 3rd floor.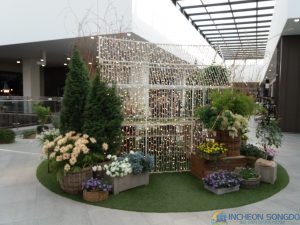 A vast third floor deck to rest or play; a roof top carousel in middle of playground on third floor.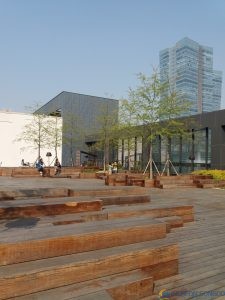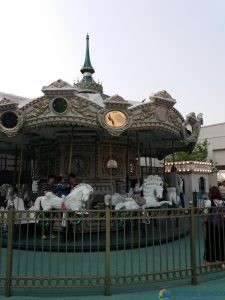 The entry to Triple Street, the newest mega-mall of Songdo Incheon, from the basement level. What a fun way to enter Triple Street, walking along with flashing figures of Pokemon (taken on the opening weeks of Triple Street); the flashing images periodically get updated with new images.